We offer a full range of 'Conditioning' classes at Body Electric, which allow students to work on and develop their strength, flexibility and stamina for pole. With a fun vibe and great music, students are led through sessions that focus on making progress towards specific fitness goals.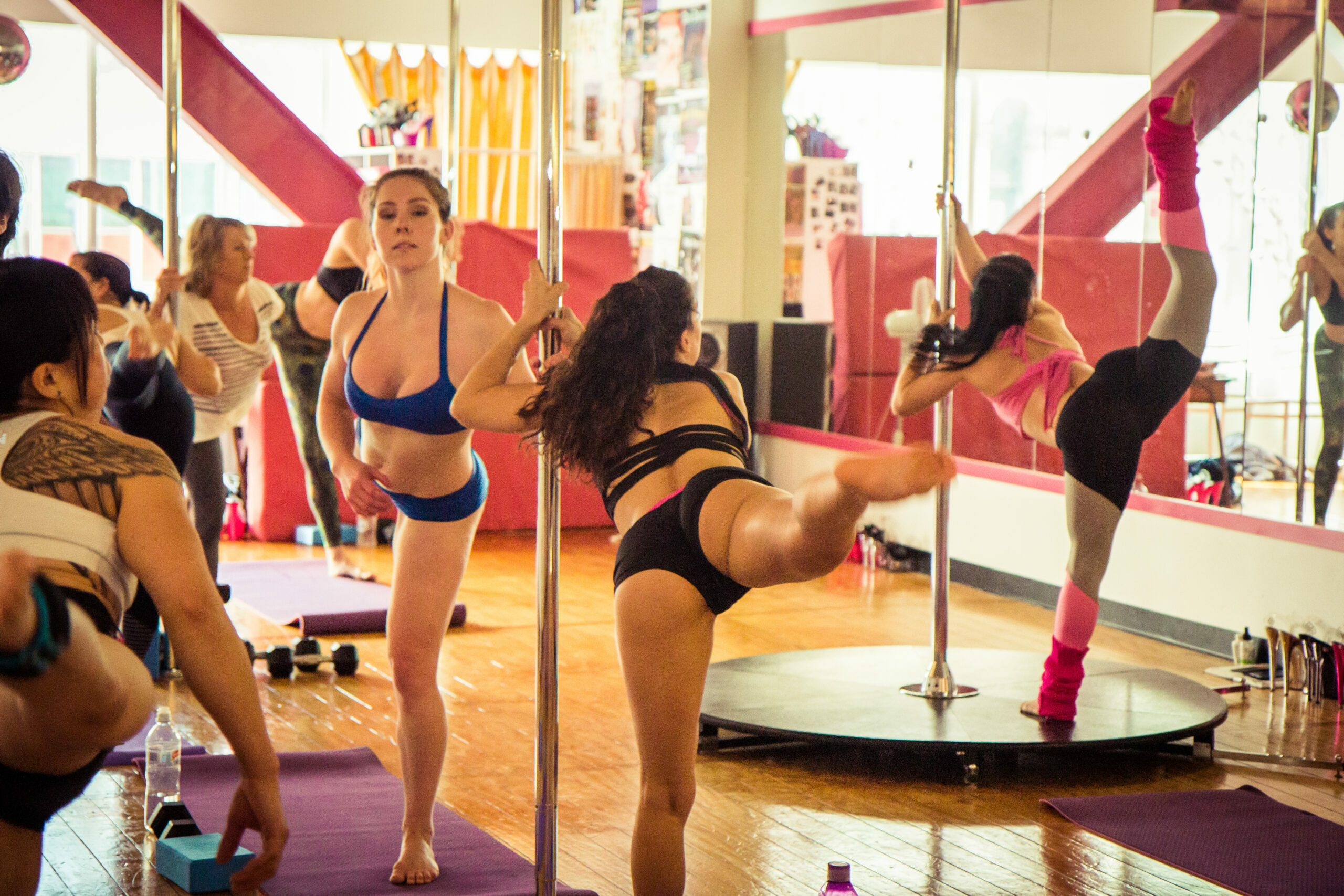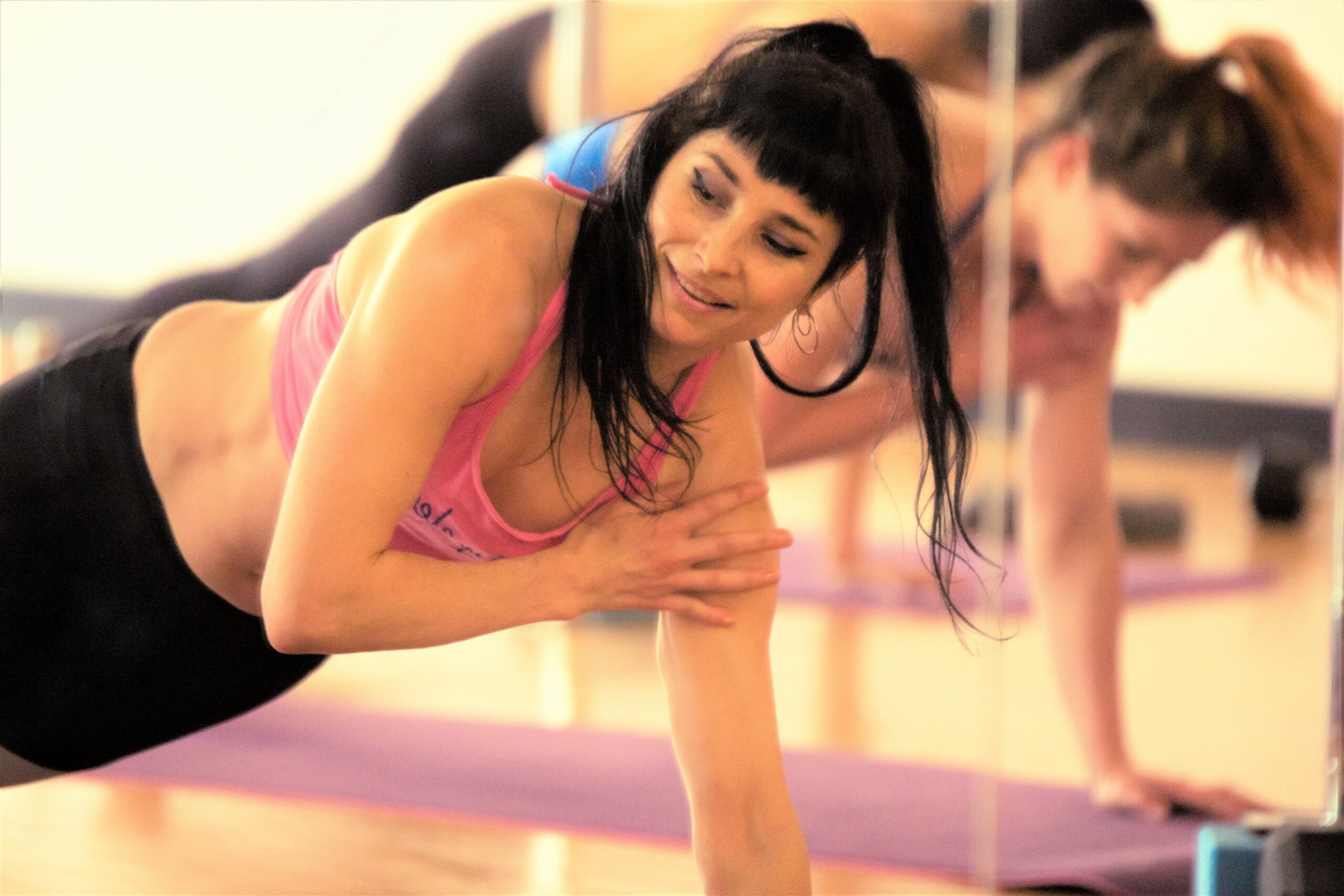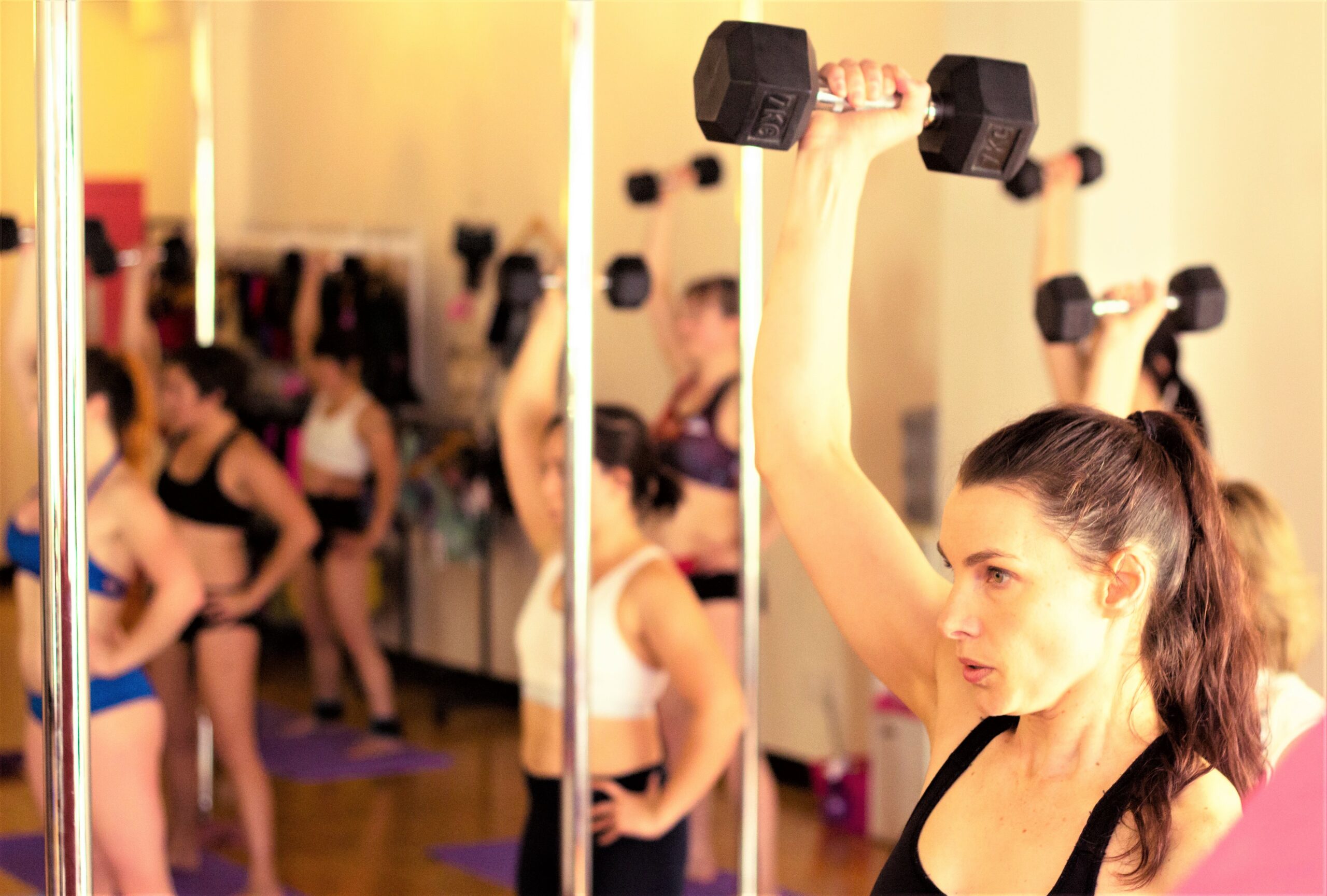 The majority of our Conditioning classes are not pole-based, and are therefore accessible to people from other sports disciplines who want to try out our pole-oriented approach to training. They are perfect for dancers, martial artists, circus practitioners, team sports players and anyone looking to improve their overall fitness levels.

You don't need to do pole to enjoy our Conditioning classes at Body Electric Pole!
Read on to learn more about each of them.
Awesome Abs
'Awesome Abs' has been a popular staple of the Body Electric timetable for years! It consists of an addictively vigorous warm up, followed by strengthening exercises and a 'floor core challenge'. Abs sets then become the focus of the class. And with a diffent abs workout each week, that core is sure to get engaged, sore and sorted!

Back sets and plank sets are regular features of the class, as are a number of internet famous abs workout routines (Baby Shark, anyone?). This class is perfect for giving your core that lift it needs to carry you happily through your day.
Let's Get Flexy
'Let's Get Flexy' is a classic dance stretch class. It consists of a warm-up, strengthening, and systematic stretching of all major body parts. This class is highly recommended for pole and non-pole students alike. If you are aiming to get more lithe and bendy for pole, or simply to relax and unwind, this class is an excellent choice.

And if you want to work towards your splits, front and middle, this also is the class for you! Leg strengthening and conditioning are followed by leg splits stretches. And these are practiced every single class, to help students progress steadily towards their flexibility goals.

With an abundance of 'Let's Get Flexy' classes on our timetable, there's no reason why you can't start your journey towards flexy goodness today!
Legs & Butt
Our 'Legs & Butt' class is open to all students, and designed to challenge them to push themselves to their physical limits. Class consists of a vigorous warm up, followed by pole and floor based strengthening exercises targeting the major lower body muscle groups.

'Legs & Butt' emphasizes strengthening the glutes, quads, hamstring and calf muscles. Building a strong lower body and booty is the clear focus and aim. So be ready for squats galore!
Inter Clinic
'Inter Clinic' is not for the faint hearted!! This class requires experience in pole dancing. It is aimed at intermediate level pole students ready to work hard on developing strength, stamina, balance and engagement in their movement.

The class includes pole drills, reps, floor and pole-based strengthening exercises, as well as flexibility, balance and strength training.

Content changes weekly, and aims to incorporate as many aspects of strength, fitness and flexibility training as possbile. Join us for this hard-core, boot-camp style workout!
Bendy Back & Shoulders
Our 'Bendy Back & Shoulders' class is designed to help individuals develop their upper body flexibility, and increase ranges of motion through the neck, arms, shoulders and back.

It is open to non-polers and pole students of all levels, and consists of a deep warm up, necessary for the safe practice of stretching the back, in particular. This is then followed by pole and floor based exercises and stretches targeting various areas of the upper body.

The 'Bendy Back & Shoulders' class concludes with a relaxing stretch to bring the body to a well-earned rest.