The Body Electric Story

Maree Prebensen and Giada Caluzzi are the Co-owners and Directors of Body Electric and founded Body Electric Pole Dance Studio together in 2014.

Giada and Maree are both long standing pole dance teachers and performers, who have a wealth of experience in New Zealand and overseas, guiding students right through from beginner to advanced level pole classes and beyond.

Opening a dance studio to share their passion for pole had been a long time dream for both of them, often discussed as they cafe-hopped and worked as free-lance pole instructors in Wellington in the early 2010s. Establishing Body Electric Pole Dance Studio in 2014 was an exciting and fulfilling step in their pole careers. Running the studio continues to excite and enage them, as Body Electric expands and grows, drawing in new generations of students who fall hard for the excitement and charm of pole.

With postgraduate qualifications in Fine Arts, Classical Studies, Linguistics and Education, Maree and Giada are well placed to cover all aspects of running a studio which emphasises creative expression and fulfilment through dance. Their vision has always been to provide a safe and welcoming space that allows for people from all walks of life to engage in health-giving exercise and creative fun.

Giada and Maree are themselves well-known performers and creatives in the Wellington pole and cabaret scene. They have wowed and delighted audiences for years, often performing together in quirky and comedic pole doubles routines.

They look forward to welcoming new students into their studio and into the body positive and encouraging Body Electric community. Keep an eye out for them at the front desk and in classes – they are both excited and grateful for any opportunity to meet students, and love to hear about what has drawn them to the beautiful sport and art of pole.
View Giada and Maree Performance Gallery
Our Studio Culture

At Body Electric our aim is to maintain a welcoming, safe and inclusive space for all. To help us do this, we consciously promote a culture of 'Body Positivity' and 'Body Neutrality' in our studio. What does this mean and how does it manifest itself at Body Electric? Click the button to find out more!

Our Studio Culture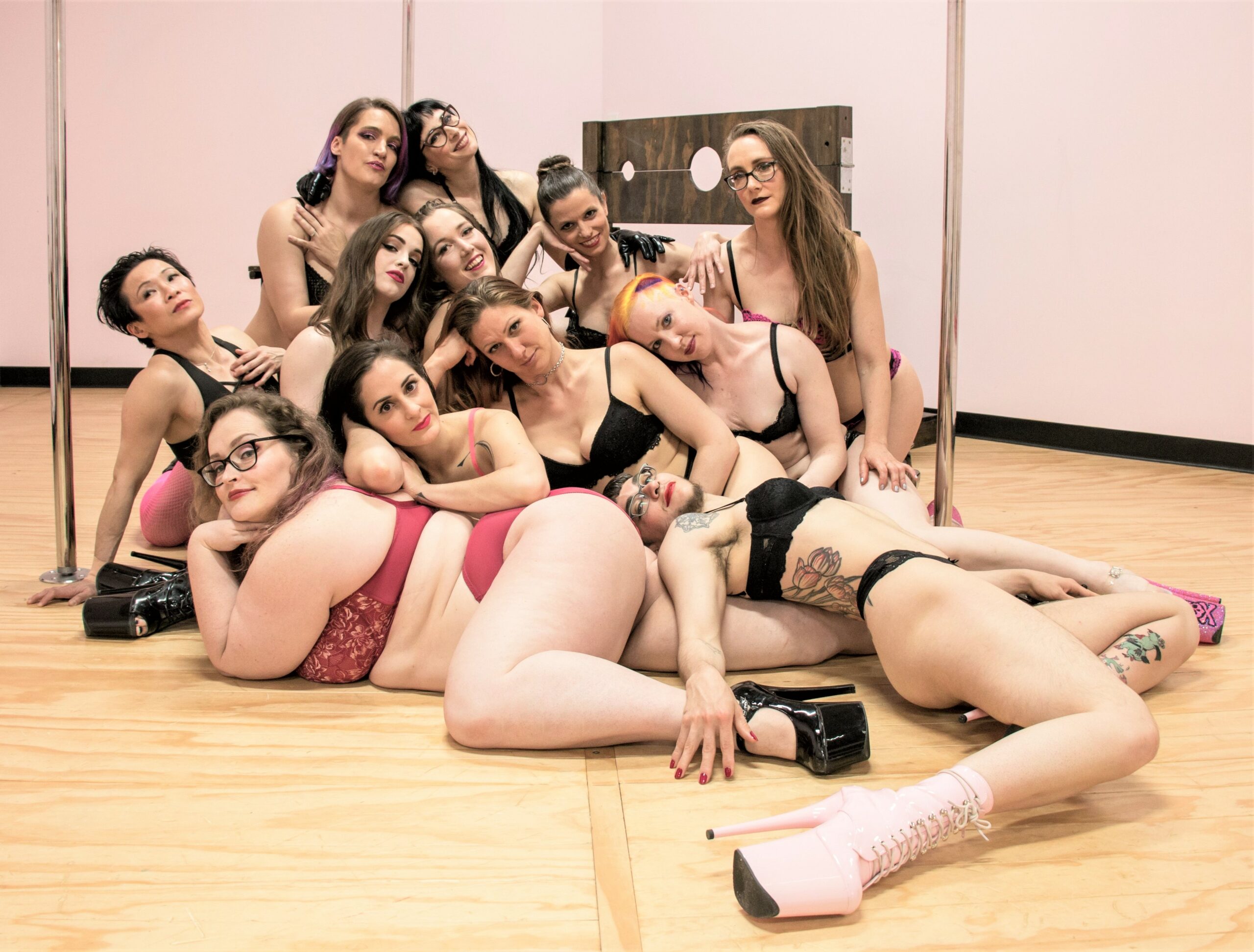 The Body Electric Instructor Team

Body Electric is proud to have a team of over 20 experienced and dedicated teachers, covering an enormous range of pole styles. Our teachers come from varied backgrounds, and have a profusion of body movement, fitness, and dance knowledge and experience.
They look forward to seeing you in the studio soon!

Click here for more on our Talented Instructors