At Body Electric Pole Dance Studio, we run over 50 classes EVERY WEEK!
Here's a brief rundown on the different types of classes and sessions we offer.
Please click on the links below each section for more detail.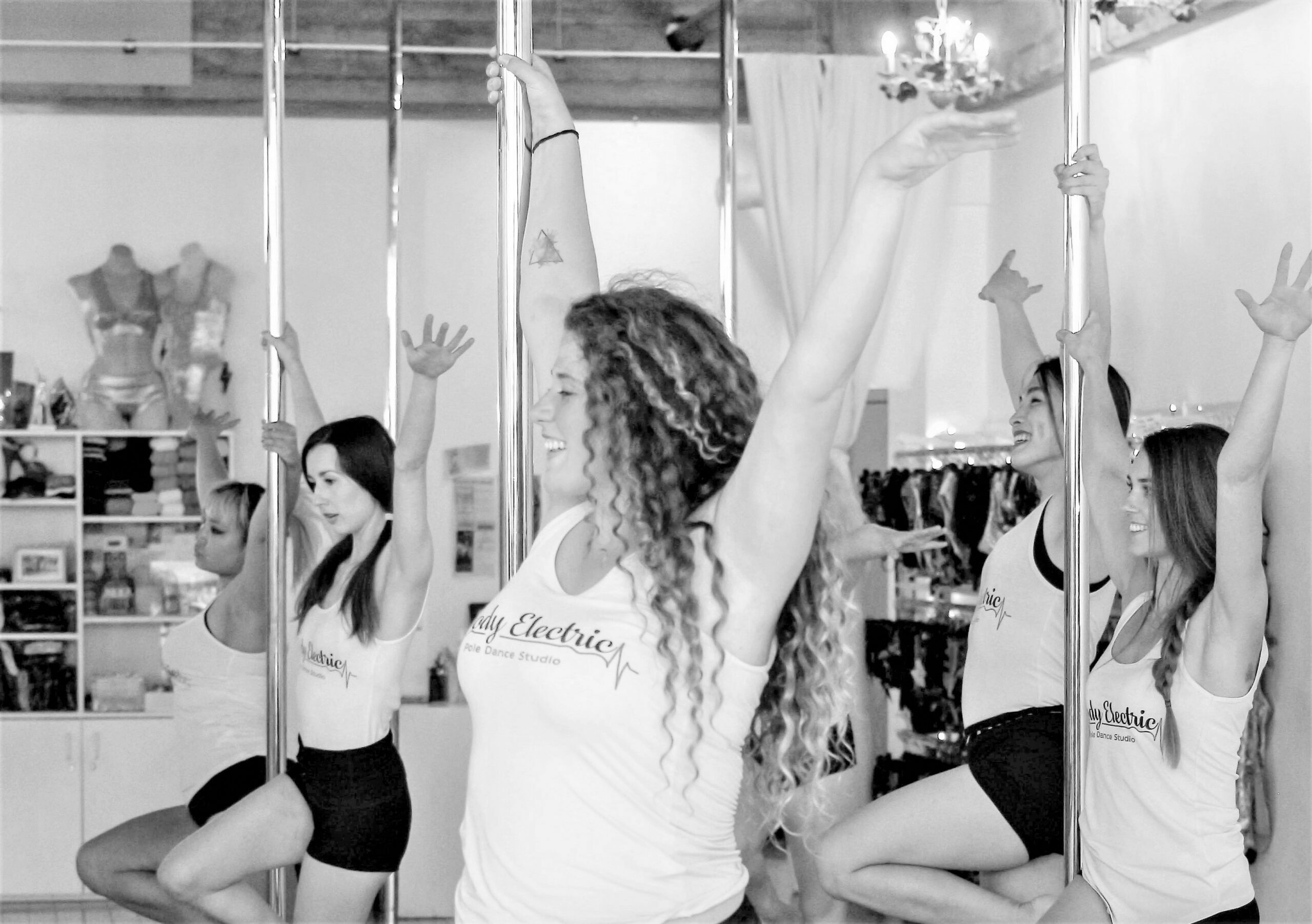 POLE CLASSES
Pole Classes are the core focus of Body Electric Pole Dance Studio. Our pole classes can be divided into three types of class:

(Static) Pole Classes – Beginner 1, Beginner 2, Inter 1, Inter 2, Advanced and Basework

Spin Pole Classes – Beginner Spin, Inter Spin

Pole Dance Classes – Pole Grooves, Fierce Flow, Fluid Floorwork

We recommend that students new to pole start with our 'Beginner 1' Pole Classes. Once familiar with the basics, students then tend to give our spin pole and dance classes a go, while they continue to work their way through our static pole class levels.

Our 'Pole Grooves' and 'Fierce Flow' classes are extremely popular with students who enjoy dance, and learning new pole choreography each week.

Be sure to book into your pole classes well ahead of time, as they are often fully booked!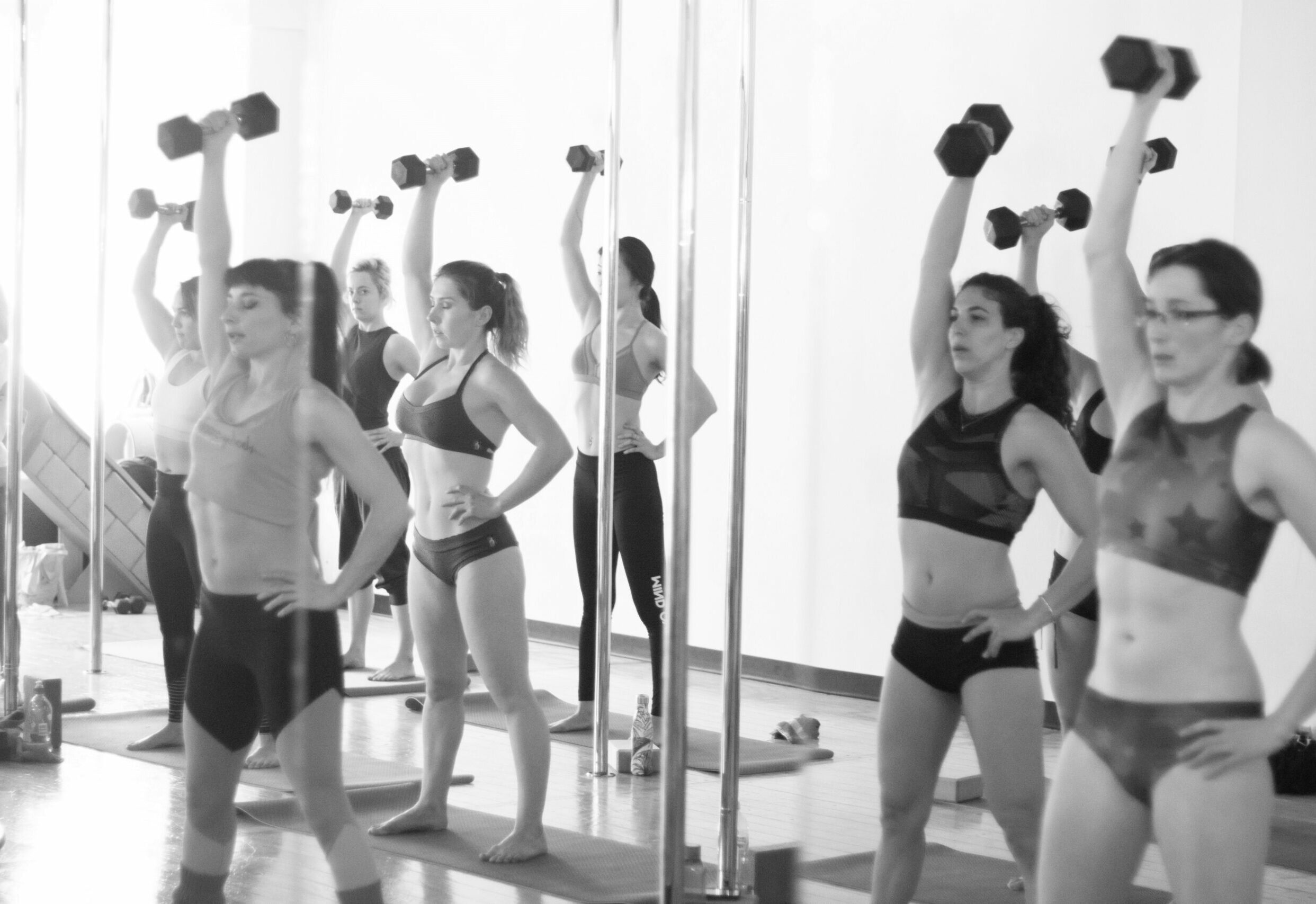 CONDITIONING CLASSES
Conditioning Classes are non-pole based strength, flexibility and fitness classes that are suitable for all, and focused on a specific area of physical training. They are designed to supplement and benefit training for pole, but are suitable for polers and non-polers alike!

Examples of our Conditioning Classes include:

Awesome Abs
Bendy Back
Inter Clinic
Legs & Butt
Let's Get Flexy

Choose from our range of conditioning classes to cater to your individual training needs!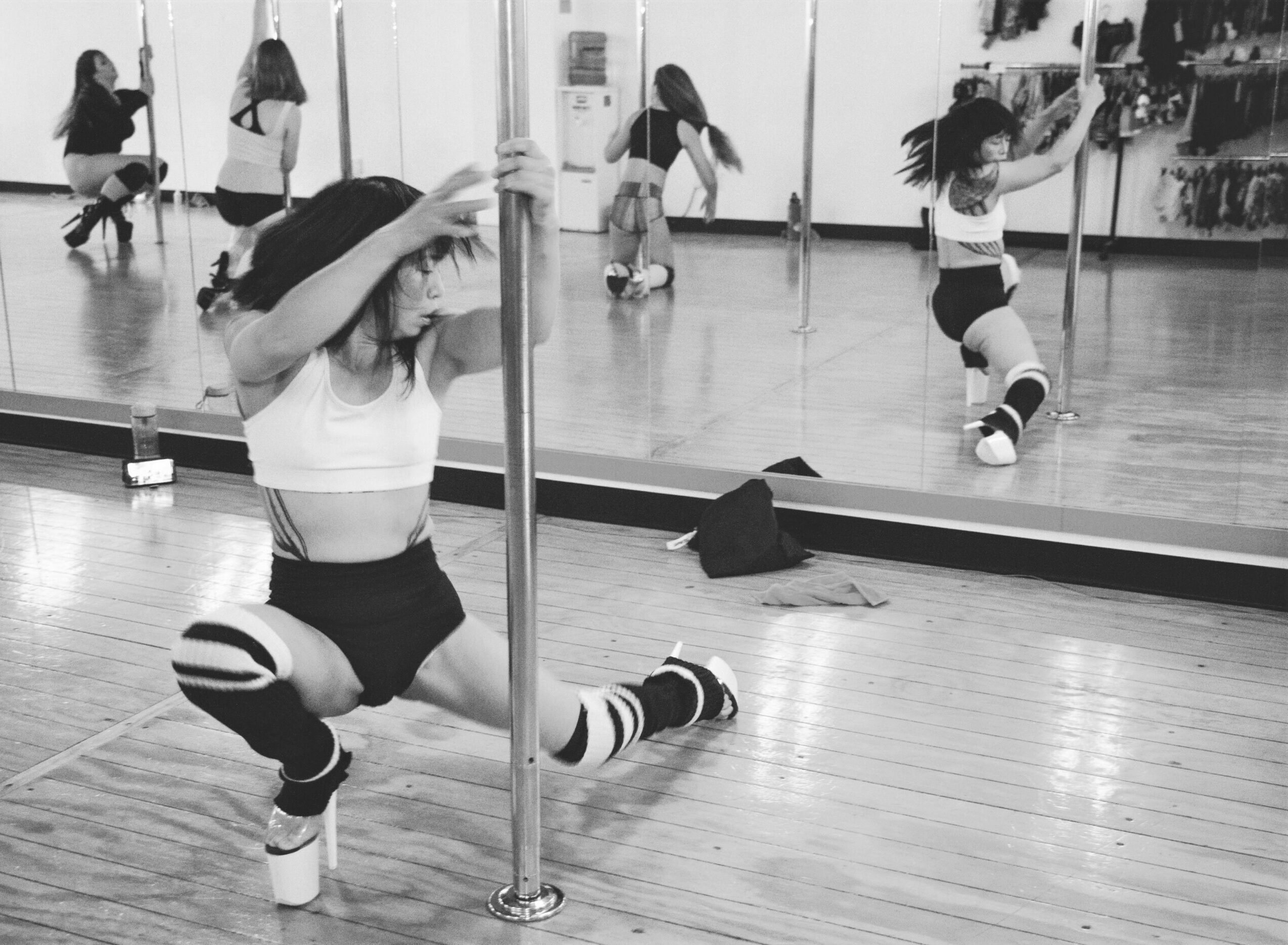 OPEN PRACTICE SESSIONS
Practice Sessions allow students time to work on content they have learnt in classes, or to create and rehearse their own choreography.

An instructor is always present to supervise these self-guided sessions, and studio mats and equipment are available for student use.