Welcome



to
Body Electric
Pole Dance Studio!



Our pole dance classes are a fun way to get fit and feel great.
A typical pole class student is – well, anyone!

Uni students, mums, professionals, fitness buffs and non-sporty types all attend classes at Body Electric.

Age, fitness level and size are no barrier in our welcoming, body positive studio. We run pole dance classes for absolute beginners through to elite level pole dancers, and everyone else in between.

Our beautiful pole dance studio is conveniently and centrally located in the heart of Cuba Street, Wellington, New Zealand.

We'd love to have you join us for classes!
NEW to Pole?
Our 'New Student 3x Class Pass' is perfect for you!
If you've never tried pole before, we recommend purchasing our 'New Student 3x Class Pass' ($50) . You can use it to come to ANY three classes on our timetable over any timeframe that suits.

New students are made to feel super welcome in our Beginner 1 classes, designed especially for students completely new to pole! Beginner 1 classes introduce students to the language of pole, and cover the fundamentals of posture, poise and movement, as well as a range of beginner level spins, tricks and holds.

Students develop their strength over time while working towards achieving inverts (upside-down moves) and a variety of basic climbing styles.

Click on the button below to purchase a 'New Student 3x Class Pass.' You'll be taken to our MindBody booking site, where you can set up an online booking account, purchase your first pass and book into your class at the same time!

We'd love to have you join us in the studio!

BUY A 'NEW STUDENT 3x CLASS PASS'
Our Classes
We offer a variety of classes to help you along on your individual pole journey.
Challenge gravity and discover how much fun pole fitness is!
POLE CLASSES
Learn the very basics of different spins, holds, climbs and tricks in Beginner 1 and Beginner 2 classes, then move on to more challenging aerial content in our Intermediate and Advanced level sessions.

Try our Pole Grooves and Fierce Flow classes to incorporate all the pole moves you have been learning into beautiful dance routines.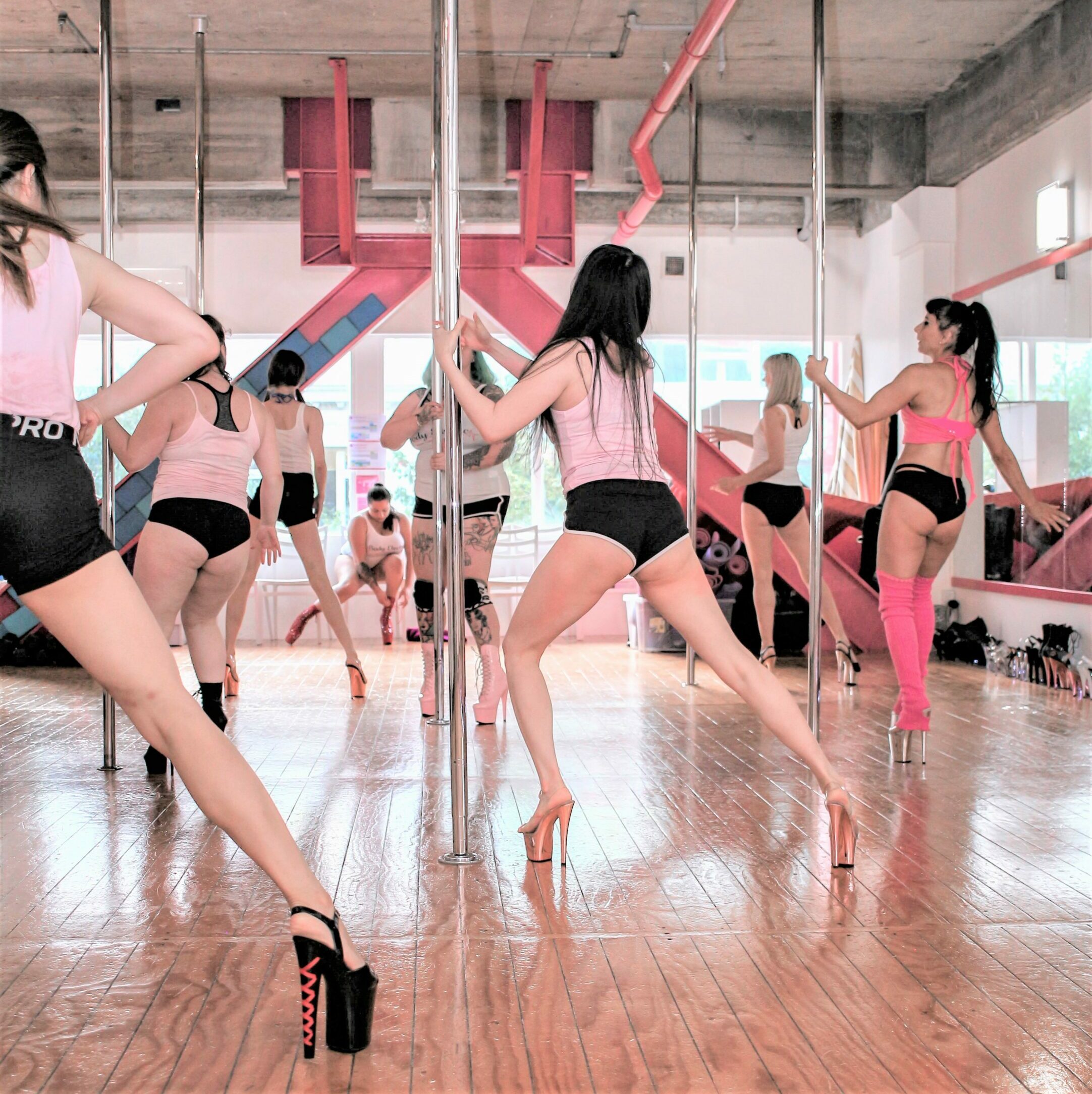 Click here for more info on our Pole Classes


CONDITIONING CLASSES
We offer a full range of non pole-based flexibility and strength 'Conditioning' classes to help your achieve your pole fitness goals.

Non-polers and people from other disciplines, such as martial arts, circus and other dance genres, are more than welcome to attend!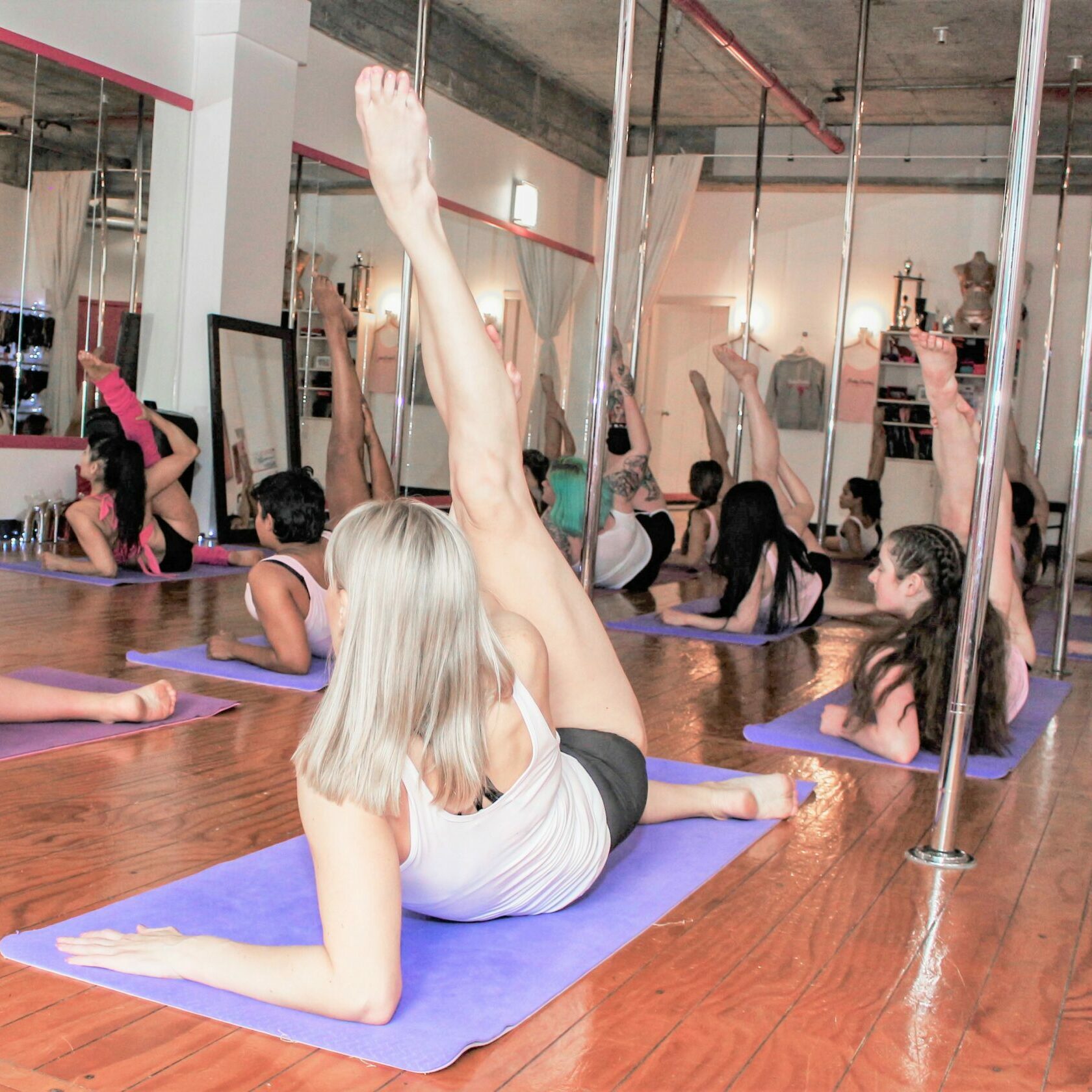 Click here for more info on our Conditioning Classes


PRACTICE SESSIONS
Work on nailing nemesis moves or your own choreography in our self guided practice sessions.

Students are encouraged to book into these sessions to practise content learnt in class, or create their own pole routines and performances.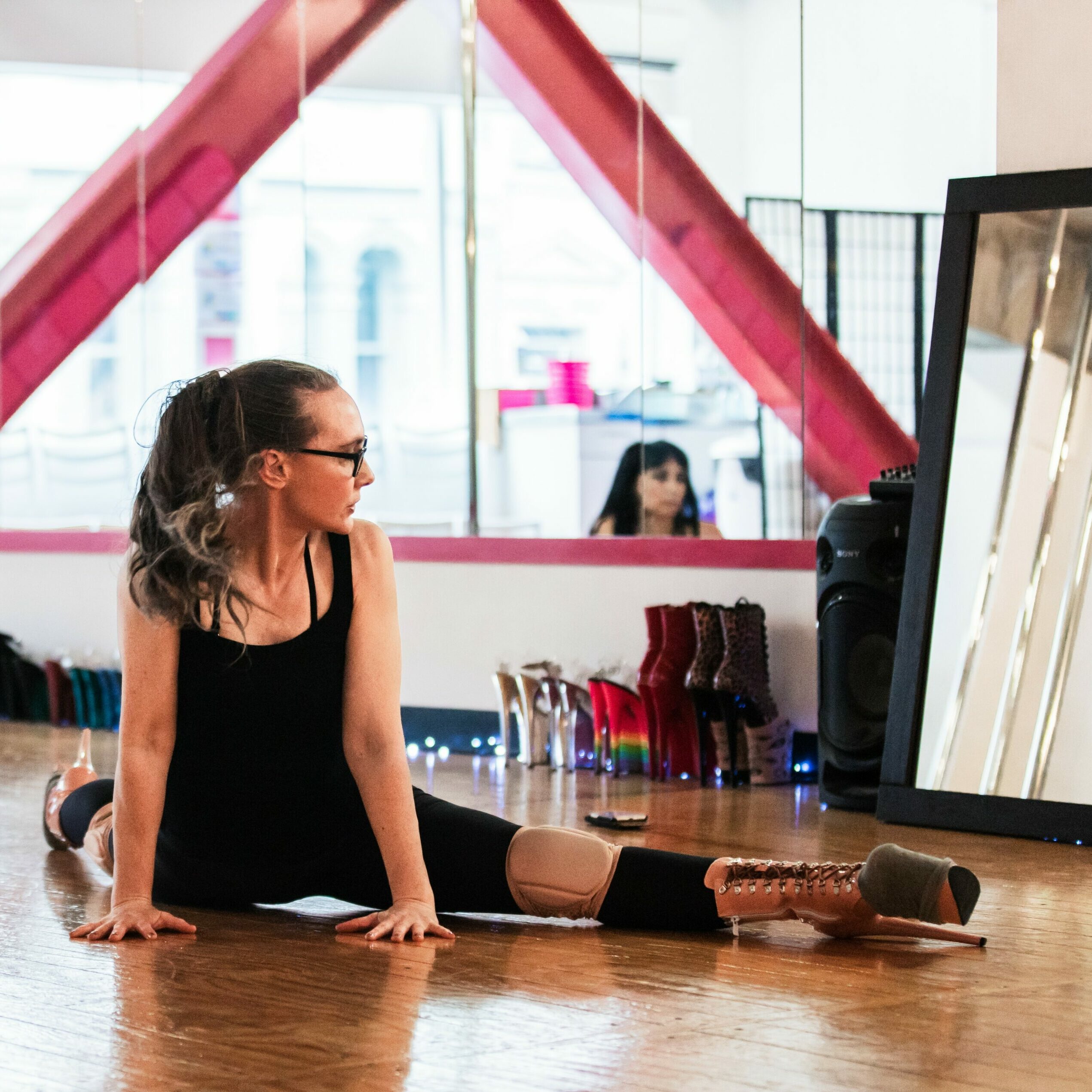 Click here for more info on our Practice Sessions
Our Pricing
A range of pricing options is available to suit any student's needs!

If you are new to our studio, we recommend purchasing our New Student 3x Class Pass – $50.
Come to ANY three classes on our timetable! Our 'Beginner 1' classes are perfect for people who have never tried pole before.

BUY A 'NEW STUDENT 3x CLASS PASS'
individual classes
Access specific classes on our timetable over any time frame that suits!
Pole Classes
1x Pole Class $25
5x Pole Classes $110
10x Pole Classes $220

Conditioning Classes
1x Conditioning Class $16
5x Conditioning Classes $70
10x Conditioning Classes $140

Open Practise Sessions
1x Open Practice Session $15
10x Open Practice Session $120
Unlimited passes
Access ANY class or practice session on our timetable over a specific time frame.
Unlimited Weekly Pass $60

Valid for 7 days from the time and date of the first class booked using the pass


Unlimited Monthly Pass $200

Valid for one month from the time and date of the first class booked using the pass
Studio Memberships
Access ANY class or practice session on our timetable over a 6 or 12 month period.

Studio Memberships
Start at $50 per week. See our Frequently Asked Questions for more detail on Memberships or contact the studio via email for further information.
Go to FAQs
New and Popular Classes at Body Electric!
We have so many fun classes to choose from at Body Electric and we're always making new additions to our extensive timetable. Our aim is to provide an exciting, welcoming and inclusive space for all!
Here's a selection of our finest!
'Pole Grooves'
Without a doubt one of the most popular classes at Body Electric – and for good reason! With new choreography each week taught by a variety of instructors, Pole Grooves is always exciting, fresh and fun. ANYONE who has taken a few Beginner 1 classes can take Pole Grooves classes. In fact, we recommend it!

Pole Grooves does wonders to develop students' dance repertoire, co-ordination and confidence. Regularly booked out, we recommend that students book into their Pole Grooves classes well in advance.

Join us for a dance class that is accessible, challenging, sexy and fun!!
BOOK A CLASS
'Fierce Flow'
At Body Electric we are passionate about exploring new and developing pole dance styles as they emerge. Pole dance as a genre is constantly growing and developing its own unique and distinct sub genres. Our 'Fierce Flow' class, aimed at Intermediate level students and above, is a blend of a number of different pole styles, which commonly emphasise making dance movements merge seamlessly into one another, while incorporating physically demanding floor and pole-based elements.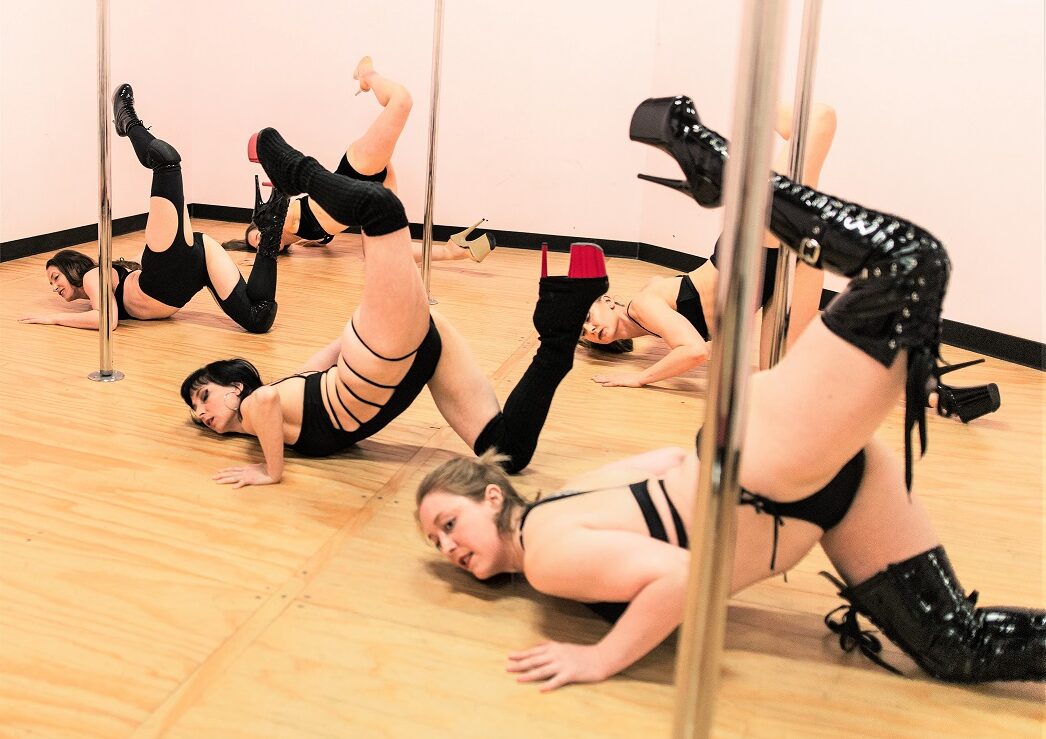 Fierce Flow classes draw on 'Russian Flow,' a style of pole dancing which began making waves in the international pole community less than a decade ago with dancers/teachers like Olga Koda and Eva Bembo. It features sharp movements vs super-sexy flow, geometric body shapes and gymnastics-style skills.

'Classique Flow' is the other primary source of inspiration for our Fierce Flow classes, and is an older showgirl-style of pole as defined by pioneers in the pole industry like Bobbi and Felix Cane (Australia) in the 1990's. It is all about smooth, beautiful transitions, leggy moves showcasing splits, and tons of hair flicks.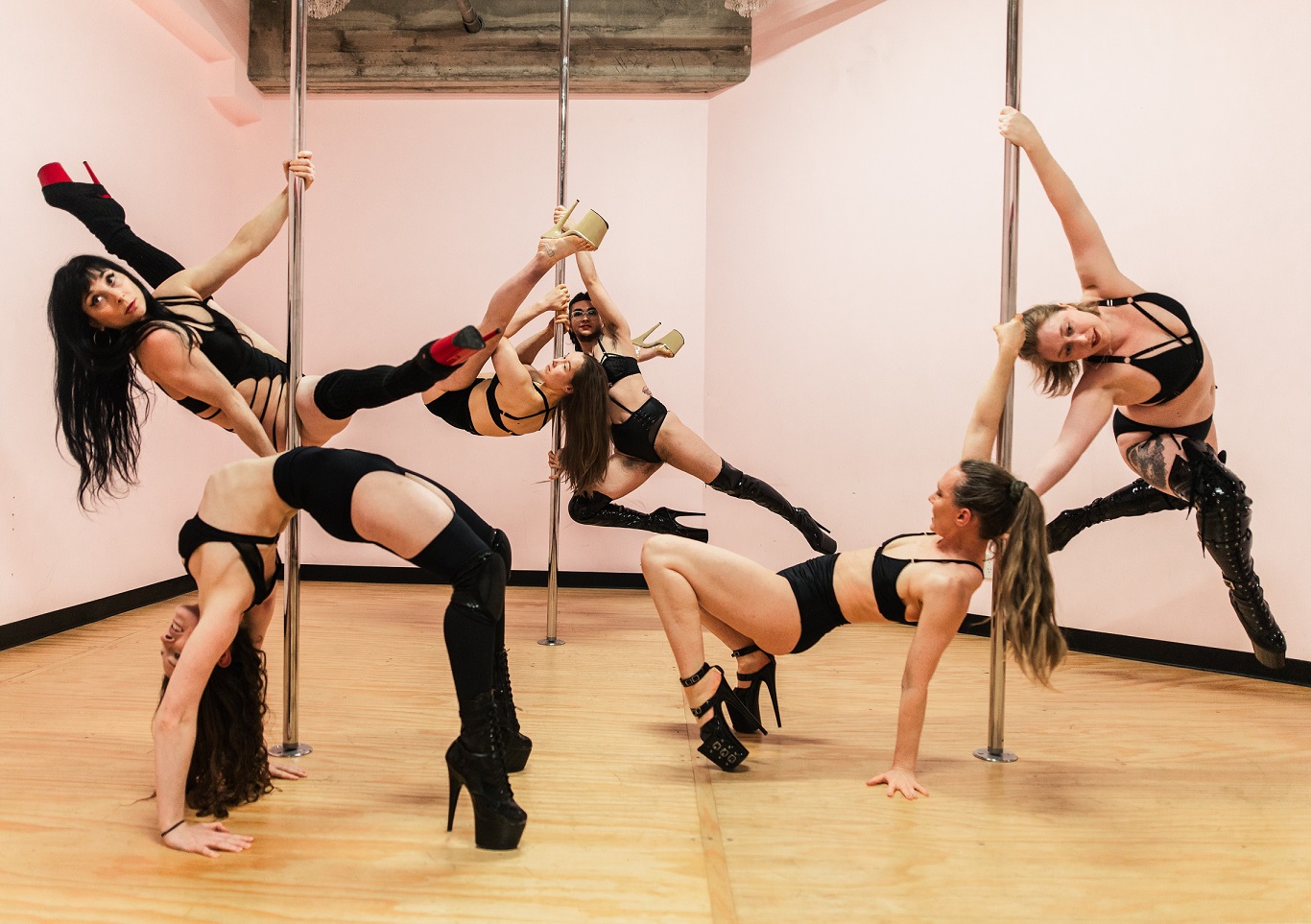 'Fierce Flow' is perfect for established students of pole who are drawn to new moves and challenging choreography that requires flexibility, strength and co-ordination. Kneepads, legwarmers and heels, so often identified with classic pole dance styles, are a characteristic feature of this class.
BOOK A CLASS
'Advanced Flips'
This thrilling new class and niche addition to the Body Electric timetable is a specialist class which focuses on more advanced pole flip content, and the dynamic movement and grip switches fundamental to it.

Not for beginner level students OR the faint-hearted, this class is ideal for students at Intermediate 2 level and above who are comfortable with intermediate entry level flips, possess solid ayeshas using a variety of grips (true, twisted, elbow and shotgun) and have an ability to execute aerial shouldermounts competently and confidently.

Please see our MindBody booking site for further information on the content of this class, and contact the studio if you need assistance working out whether it is appropriate for you.
Heading 1
'Over 55's Pole'
with Margaret Nixon
Dance activity is well known to have benefits for people of all ages in helping to maintain and develop physical strength and agility, and combat the effects of age-related cognitive decline.

This class aims to help women aged over 55 to engage in exercise that benefits the mind and body, using an apparatus (the pole) that is at once both supportive and challenging!

No prior pole experience is necessary! Join Margaret's 'Over 55's Pole' class on Sundays at 4pm, for a weekly dose of fun, elegance and physical activity.
Book a Class
'Poleuptuous Pole'
with Stephanie Rodgers
This amazing new addition to our timetable has been created by, and for, plus-size students, and is taught by our very own talented and voluptuous pole instructor, Stephanie Rodgers! Whatever your fitness level, whether you want to build strength, flexibility or stamina, develop unstoppable self-confidence, or just slink around feeling sexy, Pole-uptuous is the class for you!

Plus-size women can face specific physical challenges in their pole dance practice, and this class is geared towards not only these challenges, but also the advantages – like having thicker thighs to grip the pole! But don't let us tell you – come along to a class with Stephanie and she will SHOW you, and expertly guide you on your journey towards becoming just as badass a pole dancer as she is!
Body Electric Pole Wear Shop
Need something to wear to pole?

Body Electric is not only a vibrant dance studio, but it also stocks New Zealand's largest range of pole gear! Shop for shorts, crop tops, bras, singlets and hoodies. Whether you're after something sporty and practical, or something a bit more showy for a performance, come in and check out our range.

We have lots of pole grip aids available too, including Griptinite, Koala Grip, Girlie Grip, Sticky Molly, Itac and more! – All you need to stick to the pole!

And… check out our amazing LEG WARMERS – super long and warm, in a great range of colours! We also stock kneepads and inserts for dance.

Our pole clothing ranges include: Tatiana Active, Sweet Berries, Lunalae, Mika Yoga, Onzie, Cleo the Hurricane, Syko, Pure Sunrise, Rarr Designs, Gale Pole Wear and Body Electric branded clothing.

If you are looking for something special for a loved one, but aren't quite sure what might suit, we can help! Gift vouchers are also available for purchase, either in person in the studio, or online via email to Body Electric. They can be made up to any given monetary value. You can let your friends and loved ones choose their own special pole gift for themselves with a lovely gift voucher for our lush Body Electric Pole Wear shop!

We're always adding to our pole wear stock and we welcome you to come in anytime during classes for a browse.
View our Timetable/Opening Hours
Body Electric Student and Instructor Performances
We LOVE to get ourselves and our students on stage at Body Electric. Please enjoy this selection of photos taken at a variety of our shows over the years. If YOU are keen to get on stage, we can help you make it happen at one of our many pole performance events! See our 'Events' page for more detail on how you can get involved in our student showcases and performances.